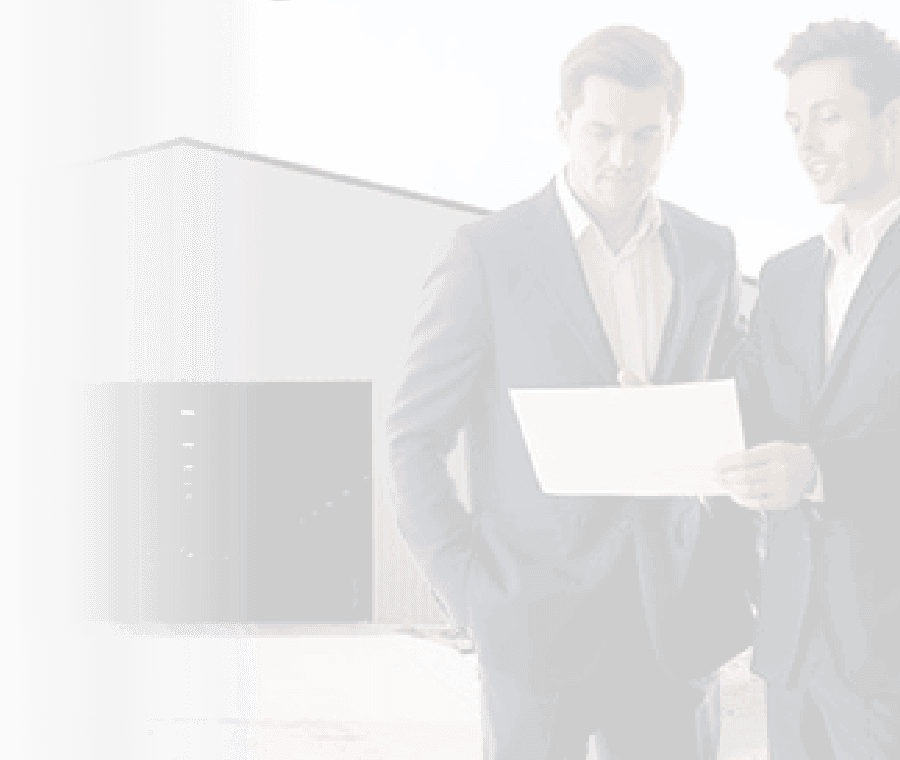 Featured Articles
Explore All Articles
29

May 2023

Metal Buildings

Metal storage sheds have gained immense popularity in both residential and commercial settings due to their remarkable strength and adaptability. These structures offer a robust and durable solution for storing a wide range of items, from garden tools and equipment to commercial inventory and supplies. Their sturdy construction and resistance to weather conditions make them a reliable choice for long-term storage needs.

18

May 2023

Metal Buildings

Industrial businesses have benefited from metal buildings for over a century. These buildings were tough, sturdy, and capable of taking on jobs that stick-built construction wouldn't dare. But modern engineering techniques have given them a level of potential previously thought impossible.

Advances in the fabrication process allow steel buildings to be used in a wide range of applications. From commercial retail outlets to backyard sheds and residential homes, there are very few things metal structures can't do.

In this blog, we'll explore a few unconventional ways metal buildings are used and how they might be the perfect investment for your residential, commercial, or industrial needs

14

May 2023

Metal Buildings

No matter what you intend to build, metal buildings have become a reliable construction option that opens up a wealth of opportunities in strength, design, and customizability. This makes them ideally suited for a vast array of applications, from backyard metal sheds to enormous commercial-grade steel buildings.

If you've been searching for the right solution to your storage or infrastructural woes, a metal building might be just what you need. In this blog, we'll explore these buildings in greater detail and show you how to use them to design a dream space that aligns with your lifestyle.

25

Apr 2023

Agriculture Buildings

In the past few decades, traditional farming practices have resulted in a wide range of adverse environmental effects, from soil degradation to greenhouse gas emissions. According to a report by the USDA, agriculture-related emissions account for about 11% of total greenhouse gas emissions. One way the agricultural industry has addressed environmental concerns is by using metal buildings.

19

Apr 2023

Metal Buildings

For years, commercial enterprises such as manufacturing facilities, warehouses, and large-scale retail stores have enjoyed the benefits steel buildings provide. These structures are incredibly strong, affordable, and can be built in a fraction of the time it takes to construct similar-sized wooden buildings.

They also offer a level of versatility not seen in other construction types, giving business owners free rein to design a structure to fit a business's specific needs. Combining this versatility with the unparalleled level of square footage clear span metal buildings offer, you have a recipe that works across almost any industry.

09

Apr 2023

Metal Barns

The need for a sturdy, reliable structure is critical for commercial nurseries. Whether you're housing plants and equipment or displaying inventory, a structure must be adaptable enough to work for multiple purposes. Luckily, steel is the perfect choice for the job.

Steel farm buildings have been a trusted storage solution on farms for years due to their durability, affordability, and customizability. But did you know they're also a popular option for commercial nurseries and greenhouses?

In this blog, we'll explore the world of commercial nurseries and why metal buildings are the go-to choice for their storage and display needs.

27

Mar 2023

Metal Buildings

When it comes to business infrastructure, having the right setup is incredibly important. And a big part of that setup will be the design of your floor plan. This floor plan will dictate how you use your business and have a significant say in your productivity and longevity.

20

Mar 2023

Metal Buildings

A steel garage may be an incredibly strong solution for housing your vehicles and supplies, but it won't be too effective without doors and windows. In addition to being necessary for ventilation and access, doors and windows will play a prominent role in how you can use your metal garage.

During the design process, you can easily add a few doors and windows and be done. But if you want the most out of your structure, you'll want to put some thought into the placement and location of these metal building components.

In this blog, we'll cover garage doors and windows on metal sheds and metal garages and how you can ensure you get the placement of your doors and windows right the first time.

13

Mar 2023

Metal Barns

Metal barns have been a trusted staple of residential and agricultural projects for decades. Stronger than wood, more affordable, and longer lasting, these structures are an excellent way to protect vehicles, equipment, and tools from the elements.

But it pays to know your options when it comes to upgrading your metal barn or customizing a new one. After all, steel structures offer an unparalleled level of customizability. And with so many variables, you might not know where to start.

But that's okay! So, if you're interested in getting the most out of your metal barn purchase, stick with us! In this blog, we'll explore these buildings in greater detail, including ways to level up your structure and innovative applications for them!

27

Feb 2023

Metal Buildings

Metal buildings have become increasingly popular due to their durability and affordability. But, while metal structures are known for their strength, they are not always immune to the damaging effects of volatile weather. From spring storms to harsh winter winds, unprepared metal buildings can suffer significant damage if they are not designed to handle changing seasons.

That's why it's important to consider a metal building for sale specifically designed to withstand seasonal changes and weather conditions.

16

Feb 2023

Metal Garages

If you're a home or business owner weighing the advantages of adding a garage to your property, a metal building might be just your speed. These steel buildings are incredibly strong, affordable, and can be customized to fit any residential or commercial project. But what about steel construction makes these buildings stand above the competition?

In this blog, we'll explore these feats of modern engineering and show you why metal garages, steel structures, and commercial buildings have quickly become one of the most sought-after construction options on the market. And if you're looking for the right model for your home or business, this blog just might be for you!

17

Jan 2023

Metal Buildings

Metal buildings are a significant investment! And if you're considering building one, you're probably wondering about the costs and how to budget for them. Metal building prices can vary widely depending on several factors, including size, location, and customization options. As such, it can be a challenge to nail an exact price. And even when you can, that price can literally change overnight.

But all is not lost! We can help! In this blog, we'll provide tips and guidance on budgeting for your metal building construction costs, so you can plan and prepare for your project. Whether you're looking to build a steel garage, workshop, or storage facility, these tips will help you make informed decisions and stay within your budget.

15

Jan 2023

Metal Buildings

A metal shed is a great way to add extra storage space to your home, farm, or business. These storage buildings come in many different sizes and styles and can be used for a wide range of purposes, from housing your lawn equipment to a workshop for your hobbies and side jobs.

However, before you start shopping for the perfect metal building, you should know a few things to ensure you get the best shed for your needs. So, if you're searching for the best storage buildings for your needs, this blog is for you! So, let's dive deeper into steel sheds and cover what you need to know to maximize your buying power!

11

Jan 2023

Metal Buildings

Steel carports are a popular choice for protecting vehicles from the elements, and for a good reason! They're strong and quite able to withstand harsh weather conditions and volatile climates. However, even though metal carports are built to endure the worst, they will still need occasional maintenance to ensure they remain in good condition.

In the following blog, we'll walk you through several of the most effective ways of maintaining your steel carport. So if you've been searching for great cost-effective ways of keeping your new steel carport looking new, we've got you covered!

28

Dec 2022

Metal Barns

Believe it or not, barns aren't just used for farm buildings! Thanks to the versatility of steel construction, metal barns are regularly used in residential and commercial applications. They're strong, durable, and built to take on about anything. As a result of these advantages, metal barn buildings have quickly risen to become one of the most popular options for storefronts, manufacturing facilities, restaurants, and business offices.

And if you're a business owner that's looking for a permanent solution for all your infrastructure needs, a metal barn might be right up your alley. Below, we'll explore these structures in greater detail to find exactly why steel barns are perfect for your next commercial project!

22

Dec 2022

Metal Buildings

The state of Arkansas is a timber-rich region of the southern US that's home to verdant forestland and gorgeous vistas. The region sits in an area of the country lovingly referred to as "America's Wood Basket" due to the expansive forest land covering 20 million acres in the state. That's nearly half of the state's total land area! And of these numbers, roughly 11 million acres are privately owned by individuals and businesses.

22

Dec 2022

Metal Carports

Across the US, many vehicle owners search for a durable, affordable way to keep their car safe from the elements. And time and again, custom metal carports have proven to be a tried-and-true solution for protecting your cars from rain, wind, snow, and ice.

But strength and cost-effective design is only a part of what makes these structures such a popular option for many homeowners. Customizable from top to bottom, metal carports can be configured in many ways, allowing them to work for almost any job.